BAU 2015 - SCHOMBURG draws a positive exhibition balance.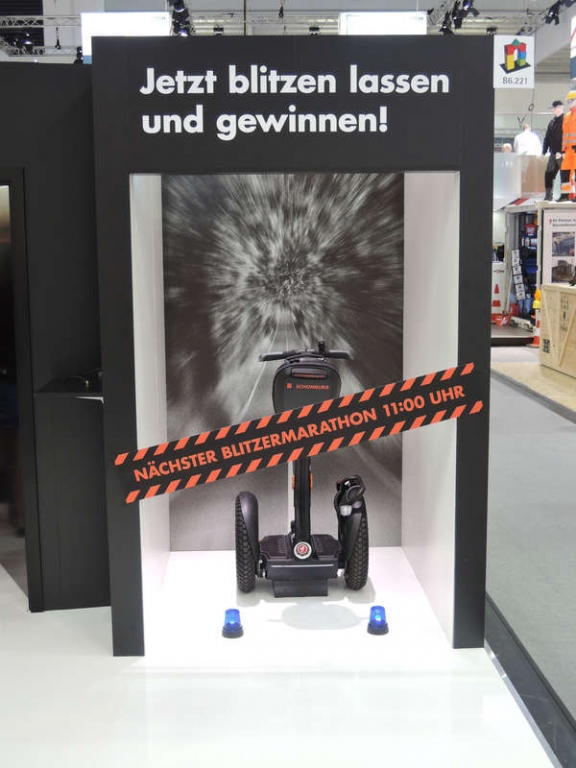 In January at BAU in Munich, the SCHOMBURG group of companies presented new products and product systems. The world's leading exhibition for the construction industry achieved a new visitor record with over 250,000 visitors.
On a stand measuring almost 100 m², SCHOMBURG introduced the innovative waterproofing system DENSARE-2002. In comparison to conventional swimming pool waterproofing membranes, this system does not require a destructive test to check waterproofing. This innovation was especially well received by the Architect's tour of the exhibition stands implemented by SCHOMBURG together with a large Architectural portal. An additional highlight was the terrace and balcony system AQUAFIN-TBS. To market AQUAFIN-TBS, SCHOMBURG showed distributors an interesting promotional package for sales room design.
Managing Director Ralph Schomburg was satisfied with their exhibition presence "The exhibition was well visited. We were able to conduct many interesting discussions with the multitude of visitors from home and abroad. Also the technical presentations we offered on the topics "Non-destructive swimming pool waterproof membrane testing" and "Tile installation on terraces and balconies" were very well visited. Joint Managing Director Alexander Weber expanded "The discussions had substance and showed potential for our sales organisation. The customer base was very varied. In addition to distributors, there were also many Architects and Planners as our guests."
Both Managing Directors look back on a successful business year at home and abroad. "Not least did the good ambience at BAU in Munich leave us with a positive view of the future", said Weber, "we expect a stable development of turnover and in the medium term further positive developments through our innovative product systems".
BAU, world leading exhibition for Architecture, materials and systems, broke through the barrier of 250,000 visitors for the first time in its 50 year history. The technical exhibition had been fully booked for a long time and over the 6 days of the exhibition, 251,200 visitors attended, which is over 16,000 more than 2013. There were also more visitors from Germany but the clear growth is with international guests. Around 72,000 visitors came from abroad, which equates to a 20% increase. BAU is again justified using the name "Architectural exhibition" as around 65,000 of the visitors came from Architectural or planning offices. This was also an increase on 2013.
BAU is essential, everybody wants to be there. Everybody got this impression as they weaved their way through the 17 exhibition halls. The general tenor of the exhibitors: The halls were full from the first day.
The next BAU takes place from the 16th to the 21st January 2017 on the Munich exhibition grounds. .
The video for BAU 2015